Welcome to
Siavash Mahmoudian
's page,

Guest (
Login
)

beta!
Quick Comment
Name:

Email:

Website:

Comment:
Bot:
Siavash's Projects
Cypher Robot, the AIML bot!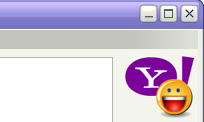 Cypher Robot is the first Persian Talking AIML bot!
He has personality and he is self growing! Cypher even have feelings, if you talk rude he won't answer anymore. on the other hand he may fall in love! the best part is that Cypher is not only a responder he also ask questions and learn from the answers! He has a great database of movies and music and he is great at math. Cypher can find people's personalities by analysing their sentences.
You can contact Cypher using "neol3ot" ID in Yahoo! Messenger. Don't panic if he guess your name or your birth date. That's ordinary.
You can find a tutorial (in Persian) for making a simple Yahoo! Messenger responder here! It also describes YMSG Protocol.

Siavash's other projects